Mickey Hot Cup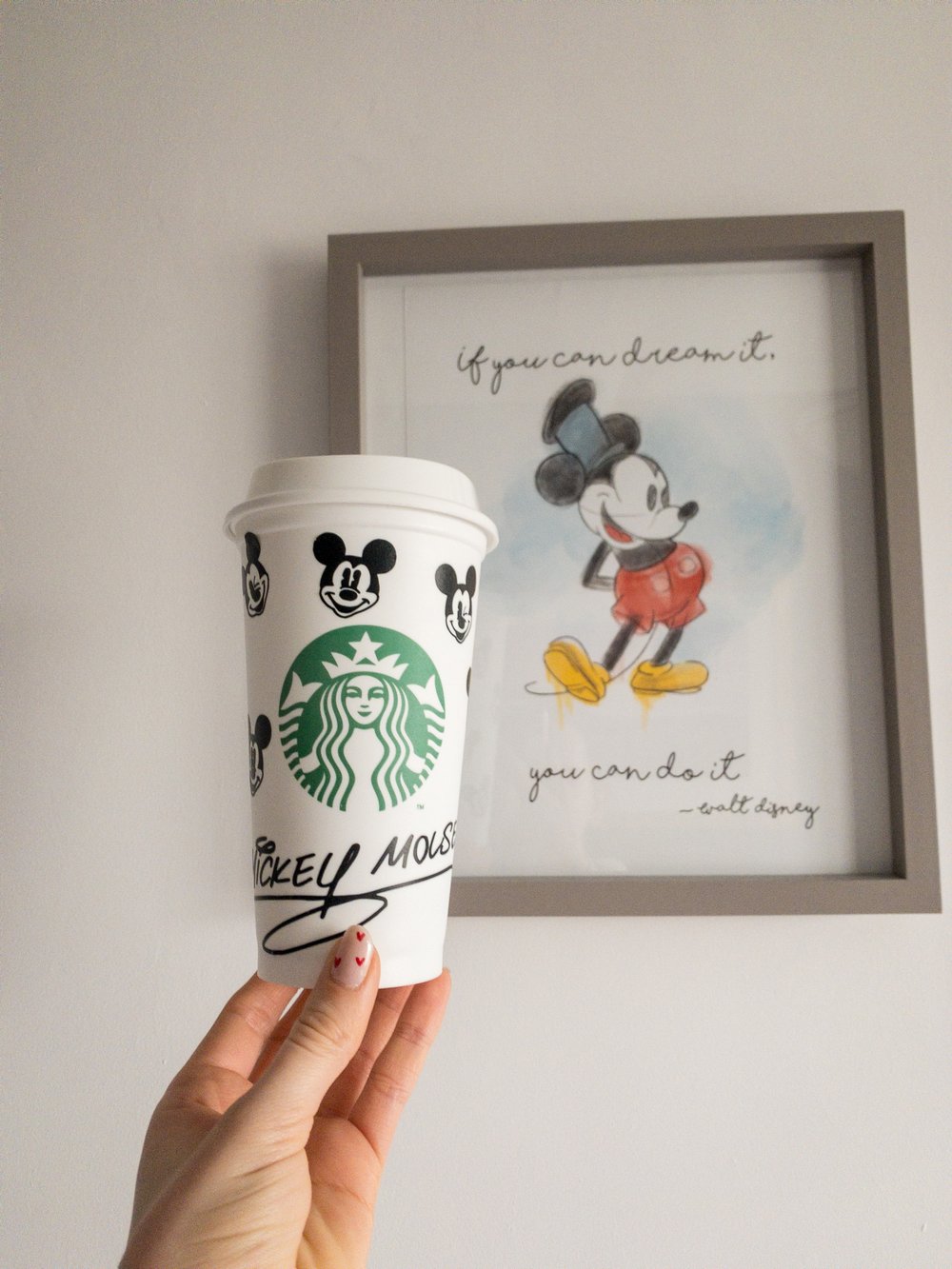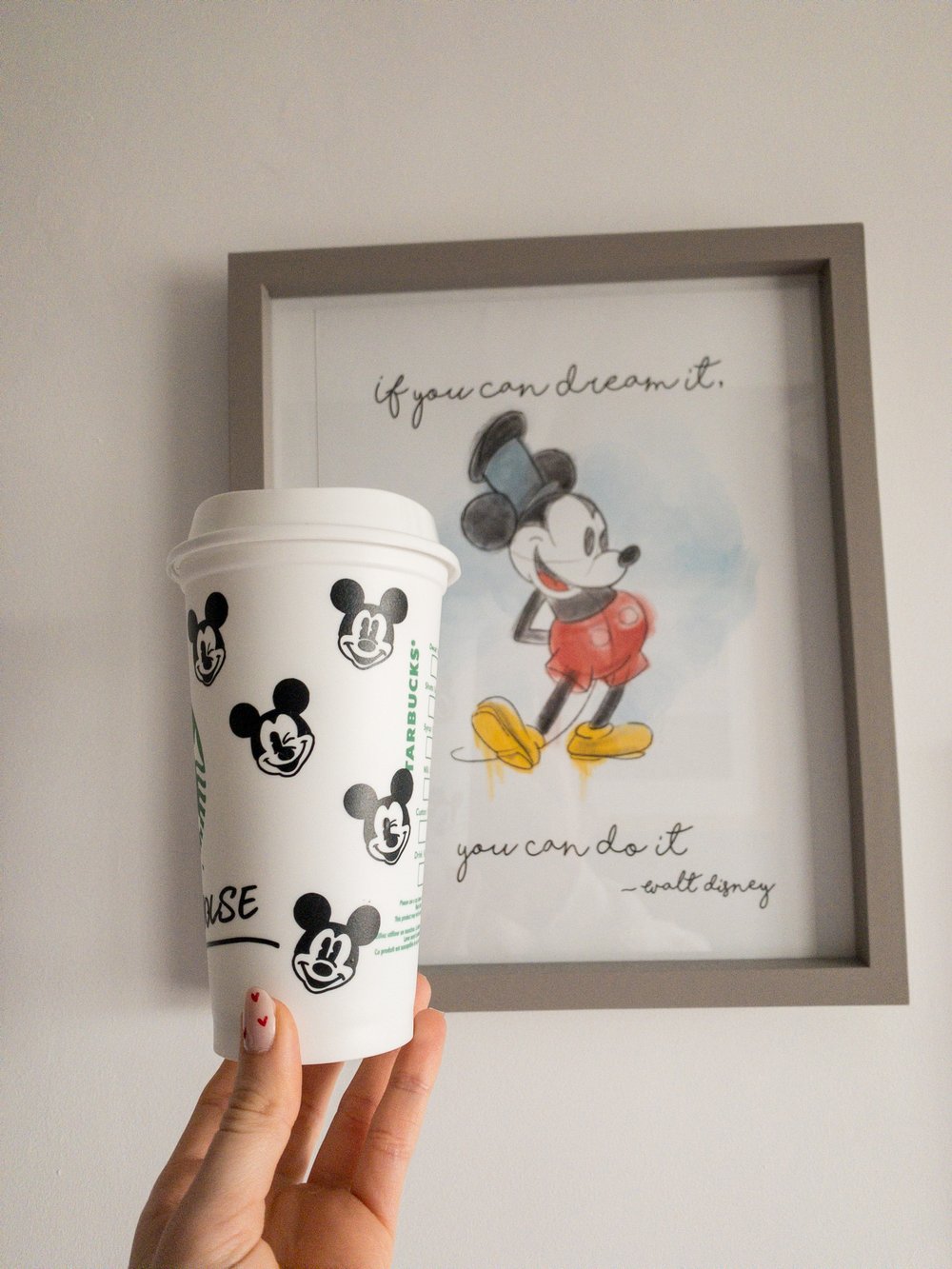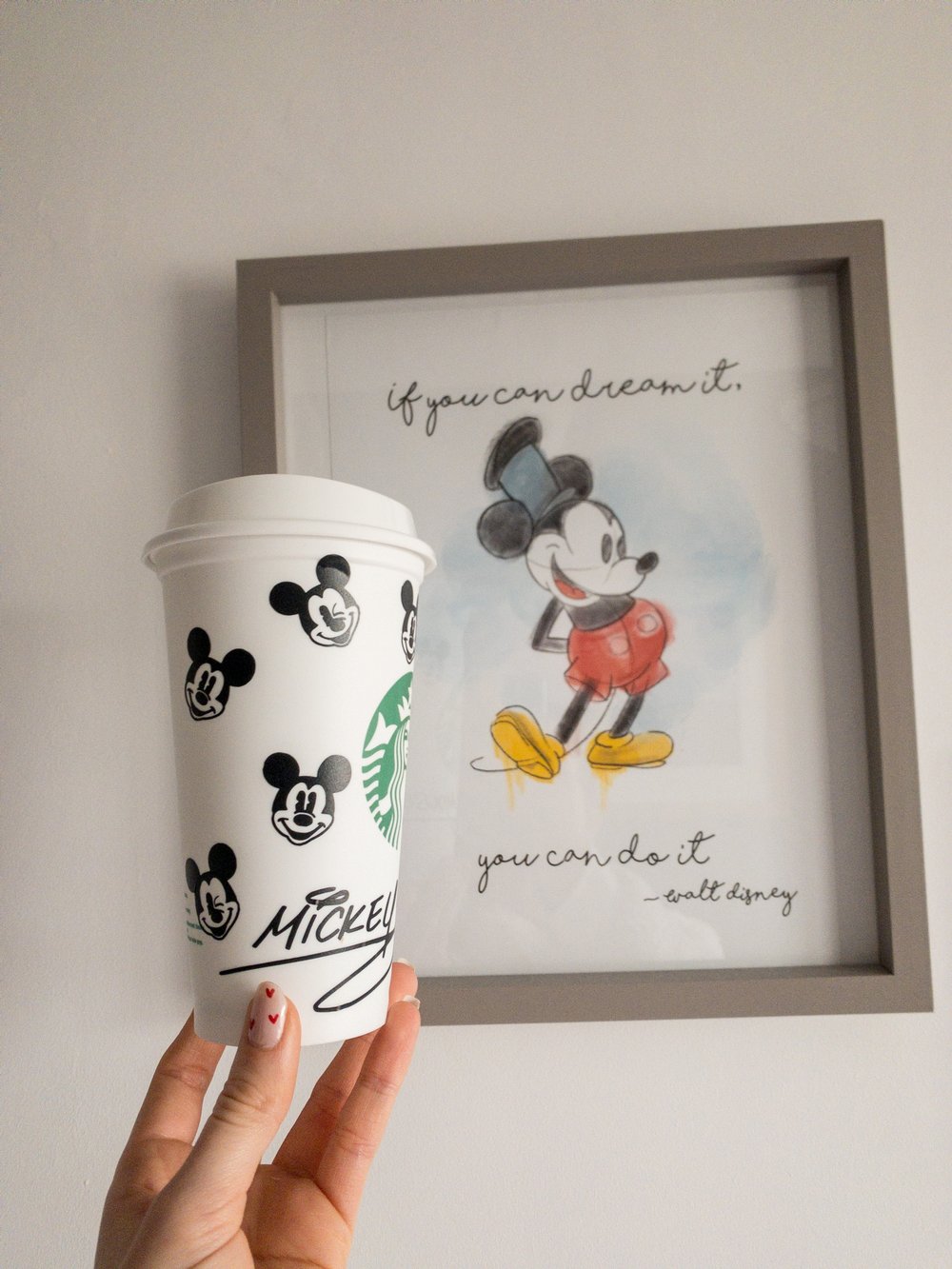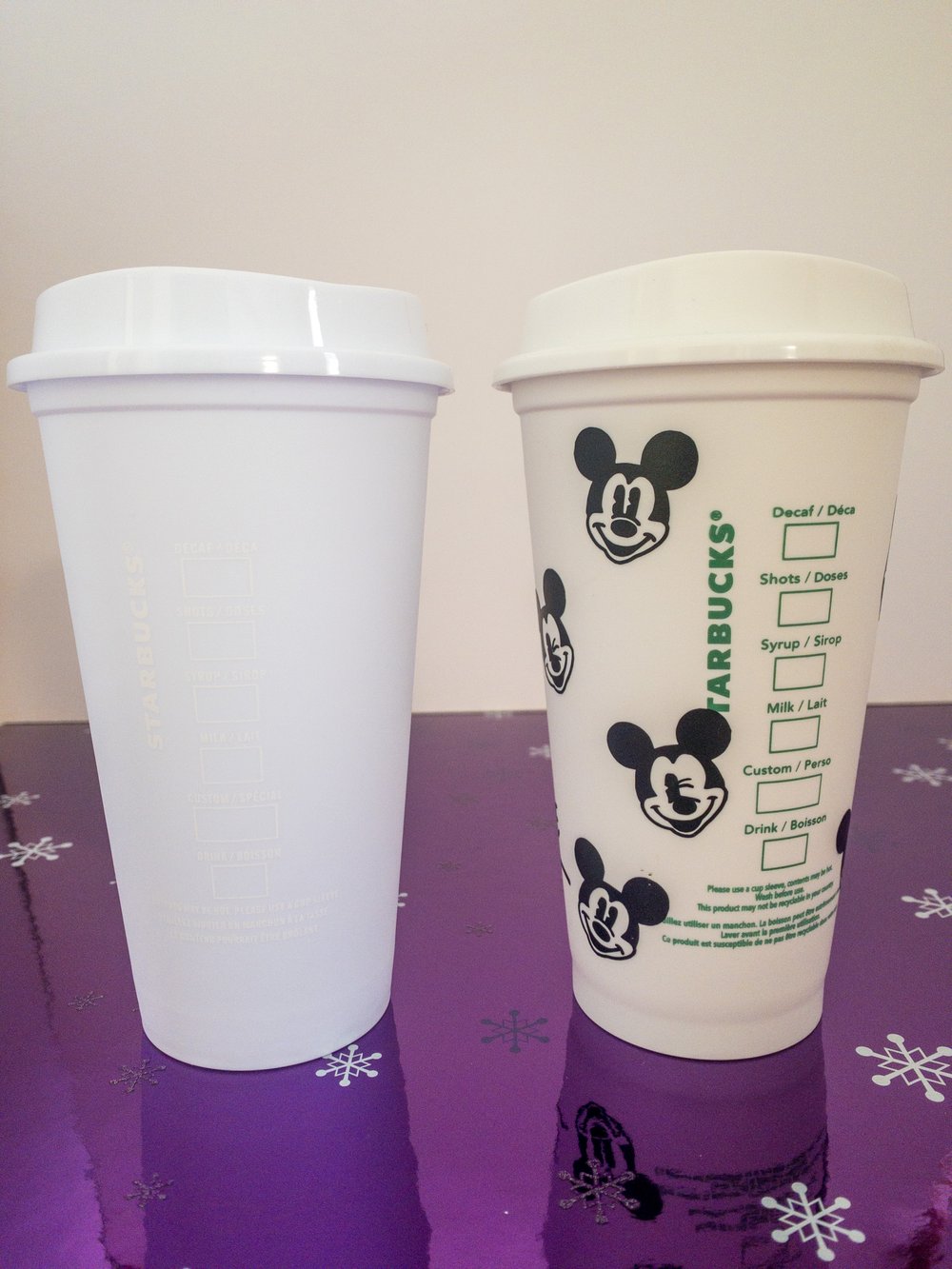 Mickey hot cup is great for putting hot drinks in for when you are out about or to use at home to help you warm up.
★ The hot cup is 16floz size, comes with lid and is reusable.
★ It is not dishwasher safe. Please hand wash the hot cups gently only due to the vinyl on them, so they will last also please do not leave to soak.
★ As each hot cup is handmade to order, the final product may differ slightly than the photos above. I will try my absolute best to make every product identical to one another but cannot guarantee this.
★ Only stocking very limited stock at the moment only because it is new and it will help give me an idea on controlling the stock, but please let me know if you would like to see more designs.
★The hot cup I made the design in for the photo has the green detailing on the back but I ordered different ones which has the white detailing on the back which I don't think is clear in the photo but can be seen in real life.